Girls Bedroom Picture Gallery
Welcome to the Girls bedroom picture gallery! Here you will find a collection of Pictures from all over our website.



This is the place to get ideas from pictures and some inspiration to help turn your girls bedroom into a place she will love.
Some of these pictures have links to the theme room that matches the photo.
....So follow that link, and you will find all sorts of ideas and tips. You can also go to the girls bedroom page, to see some example of great girls bedding. There you will find links to great bedding and great stores to purchase bedding!

Here you will get some great tips and ideas on how to design these great rooms.
Anyone can design a great girls bedroom.
So dont be afraid, and JUST have FUN.
Get your little girl involved.
They are full of suggestions and ideas.
After all they know what they like! (better than we do) :}
Girls bedrooms range from pink and frills to fun and bold.
Let your imagination flow.
You never know what you will come up with. Sometimes I supprise my self!
Think about:
Wall: paint, pictures, posters, ect....
Floor: a great rug!
Ceiling:Utilize a great light, fan, canopy, banners, ect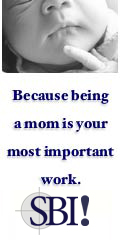 If you have a great idea or theme suggestion, let us know. We are always looking for more great themes and pictures. You never know your kids bedroom could end up right here on our website!!!!


Keep Checking back! More pictures and theme rooms will be added soon!!!


Girls bedroom picture gallery to Girls bedroom page

Go to Homepage